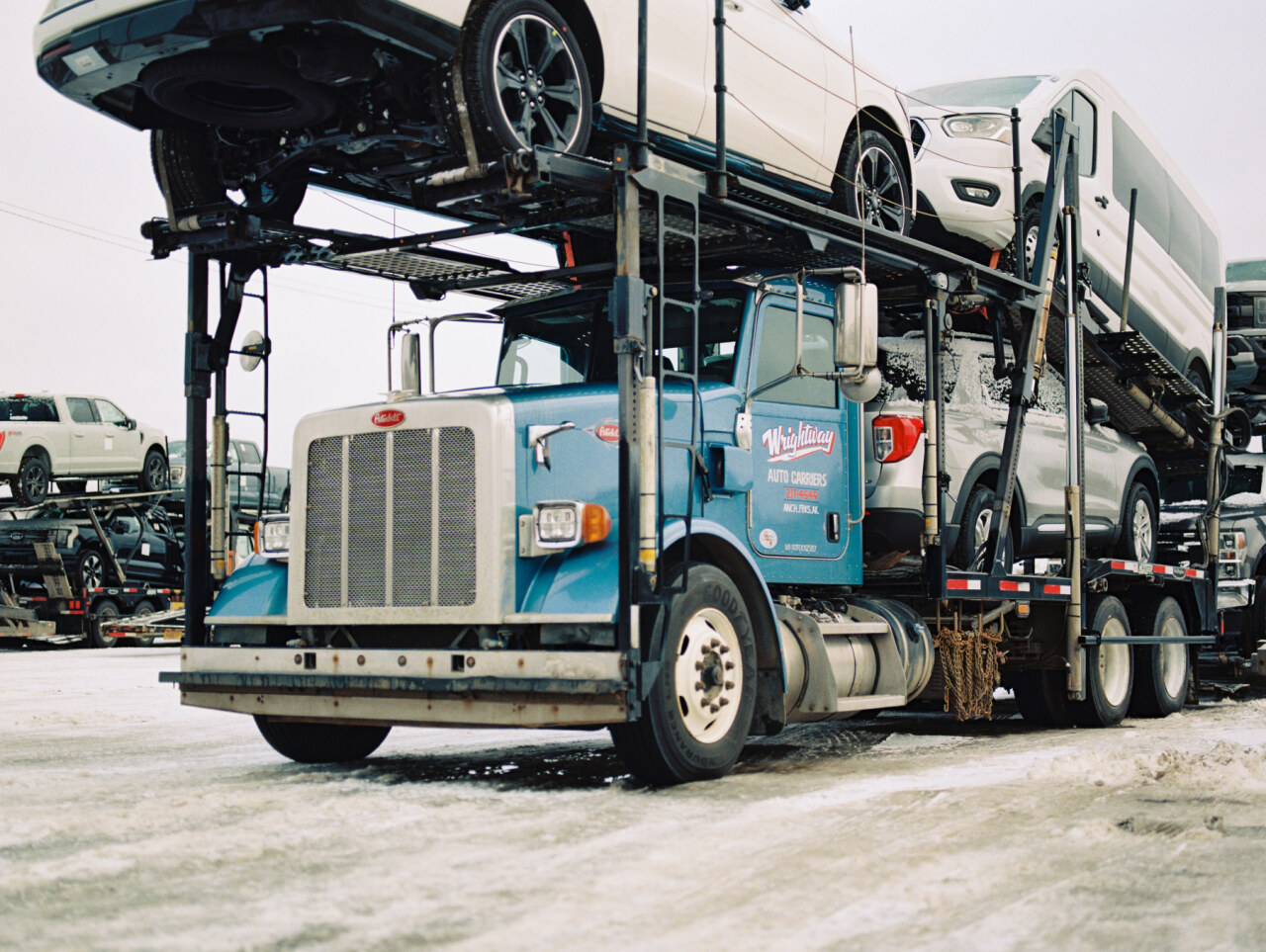 Affordable Car Shipping Services To/From/In Alaska
After weighing your choices, it may make more sense to ship your car rather than drive it when you are moving to a different home. Wrightway Auto Carriers can be there for you every step of the way so you have one less thing to worry about when you're stressed out about moving. Learn how to prepare your car for shipping below. 
Make sure the vehicle has less than 1/4 tank of gas and that the exterior is clean so that we can do a thorough inspection.  Your vehicle will move by water for part of its journey and Federal Maritime regulations require that there be no more than 1/4 tank of fuel in the vehicle.
In addition it is mandatory that your vehicle has antifreeze rated to -40 degrees below zero for shipment during the winter months from October through March.
For shipping south from Anchorage bring your registration or something which shows the Vehicle ID number. We need the last 8 digits for the bill of lading. 
Likewise for Northbound shipments. You may ship late model cars northbound COD (cash on delivery). Anything 10 or more years old has to be prepaid. Payment may be made with VISA, MasterCard, Money order, Cash or Bank Draft.
Kill two birds with one stone by shipping your personal effects along with your vehicle between Anchorage,  and Tacoma. You can check out our rates page in order to estimate just how much it'd be to have Wrightway Auto Carriers ship your vehicle and personal effects together. This service is available only between Anchorage and Tacoma.
You can only ship your personal effects between Anchorage/Fairbanks and Tacoma. You cannot have personal items in your vehicle past the Port of Tacoma. If you're going further than Tacoma, then your vehicle has to be completely empty.
Wrightway Auto Carriers does not have scales at our facility. We must have an empty weight slip in addition to a full weight slip. If you call us in advance, we'll be happy to give you references to nearby facilities that can weight your vehicle when it's both empty and full of belongings.